God literally lit my path with rubies to get me to Illinois to share His Story. If you haven't read my Ruby story you can read it here.
After declining an invitation to attend the Decatur Quilter's Festival, A Ruby Celebration, because of a conflict on my calendar, I reached out to the quilt guild and was graciously added back onto the docket. I learned in years past, the quilt festival has drawn as many as 800 people.
The two-day event, April 8-9, was held at the Decatur Civic Center. Vendors were to set up their booths the day before, meaning for me, this was a three-day trip. My friend Mary traveled with me on Thursday and helped me to get a booth set up for the Immanuel Quilt Ministry.
Knowing that we would have Thursday evening free, I had contacted Melba, an Immanuel Quilt Ministry follower who lives in Decatur, to see if her church might be interested in having me come and speak. The Oreana Baptist Church in Oreana did allow me to go that evening and share the story of the Immanuel Quilt. It was a bizarre moment when the pastor's grandmother told me she has my book. After a friend of hers had heard me speak, and told her of the Immanuel Quilt, she had ordered the book from the ministry website.
Friday, the quilt show ran from 10:00 -5:00. Throughout the day there were speakers giving demos on how to do different techniques. I spoke at 1:00. Though there were not many who came to sit and listen to the Immanuel Quilt Show and Tell, everyone present–heard His Story. My voice carried His Word through the microphone, into the speakers and out for all in the Civic Center to hear.
Faith comes from hearing and hearing the Word of God. (Romans 10:17)
For the few who did sit and listen, they grasped the Immanuel Quilt was inspired and designed by God. As His Story unfolded, I saw one shedding tears being touched by the Spirit.
Though I was not scheduled to speak on Saturday, the guild president came to me late in the day on Friday asking if I would. So, on Saturday, the same Gospel message, with a tie-in to the ruby-red blood of the Lamb was presented and went across the loudspeakers for all who were present to hear.
It was three days, three presentations, and blessings to abound.
I encountered many people who had heard of the Immanuel Quilt. Some had even heard me speak. I met Susan who came carrying her own signed copy of The Immanuel Quilt, a gift to her by a friend. She has never been to a presentation, but when she learned I was going to be there, she came. She told me she has read the book many times, looked up every Scripture, and it is her most treasured go-to book.
I got more than a dozen inquiries about going to speak at other places.
A talented artist wishes to incorporate designs from the Immanuel Quilt into her stained-art glass ministry. She would use The Immanuel Quilt book to tell His Story with pieces she creates.
An avid quilter who enters quilts in shows across a multi-state region, she and her husband wish to be Immanuel Quilt Ministry advocates to help get me invited into other quilt festivals to speak.
"Let your light shine before others, so that they may see your good works and give glory to your Father who is in heaven." Matthew 5:16
​
The Immanuel Quilt Ministry gained some new followers, sold some products, and shared His Story. And, I believe, created a buzz that people are still talking about today.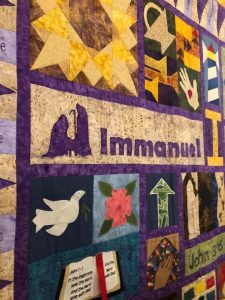 I love this photo taken of the quilt at Oreana Baptist Church.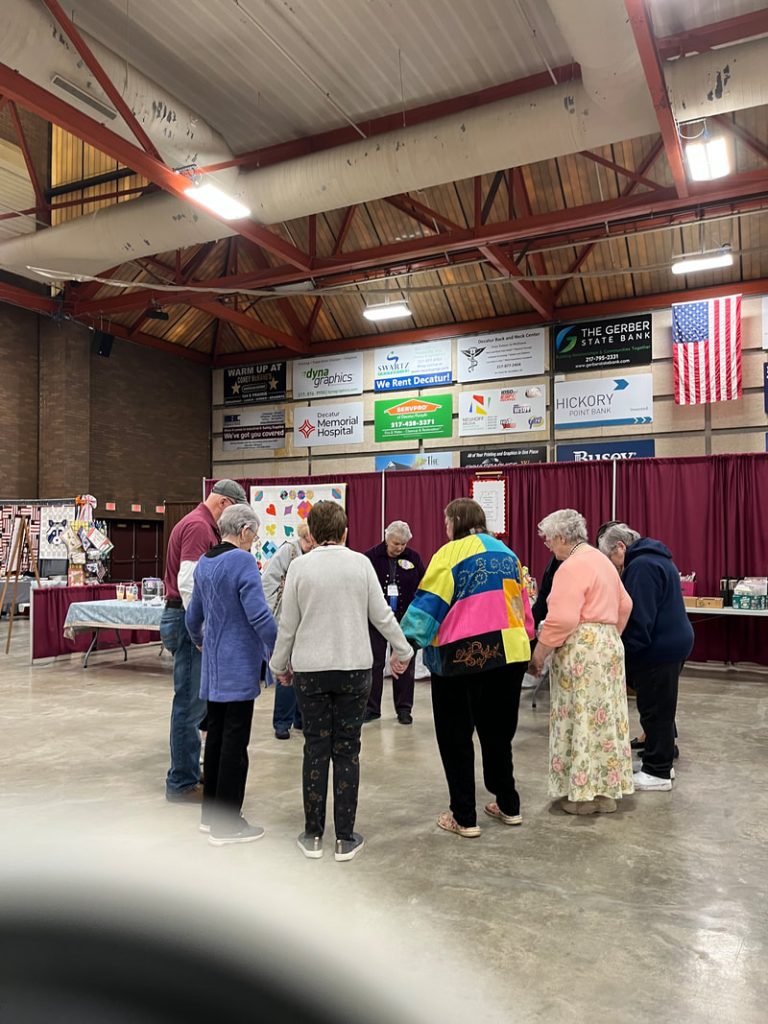 Quilt guild members pray before doors open for quilt show.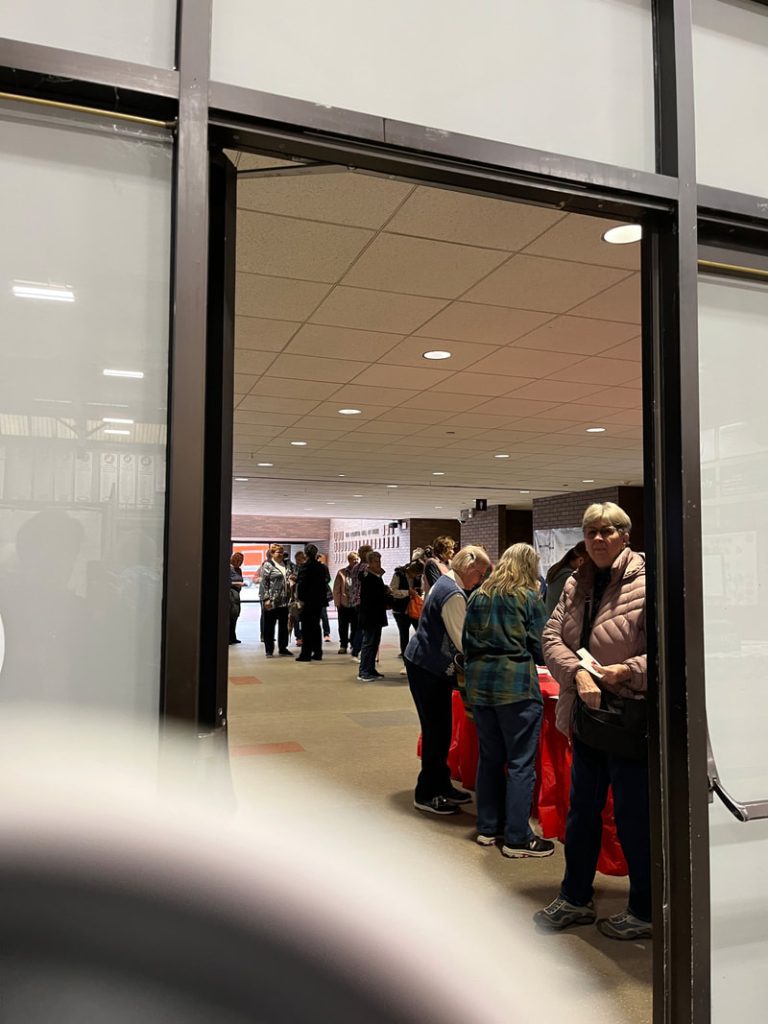 Fifteen minutes before doors to quilt show opens, a line to get in has already formed.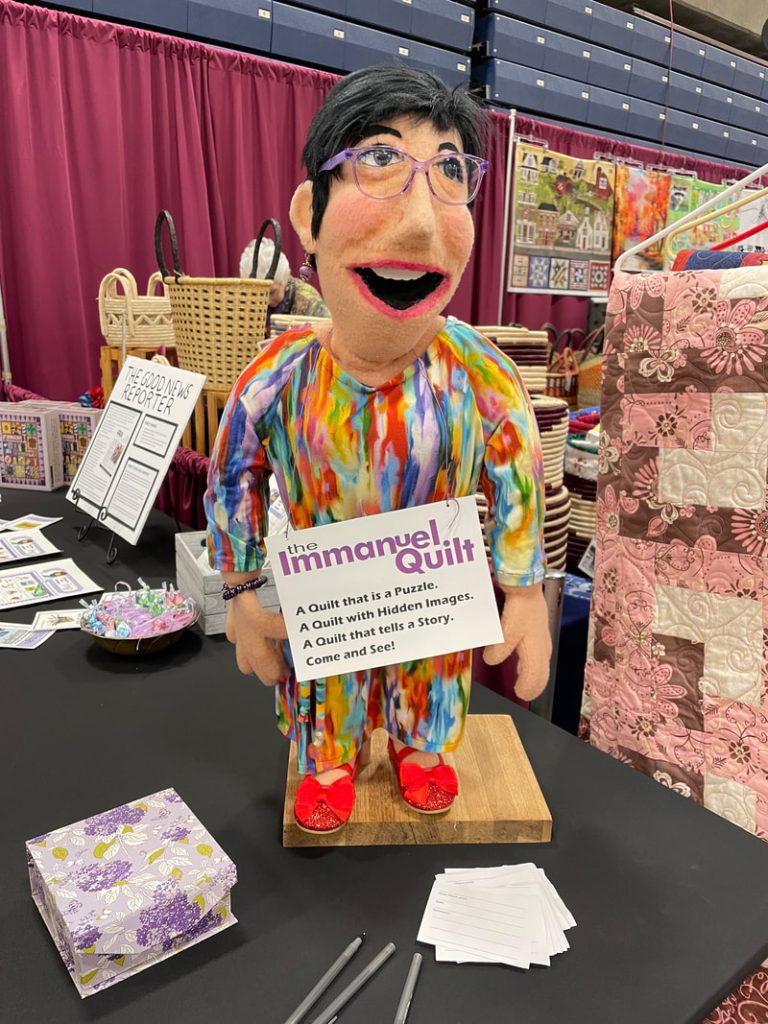 Dressed for the event in her ruby-red slippers, this little lady lured folks into the IQM booth.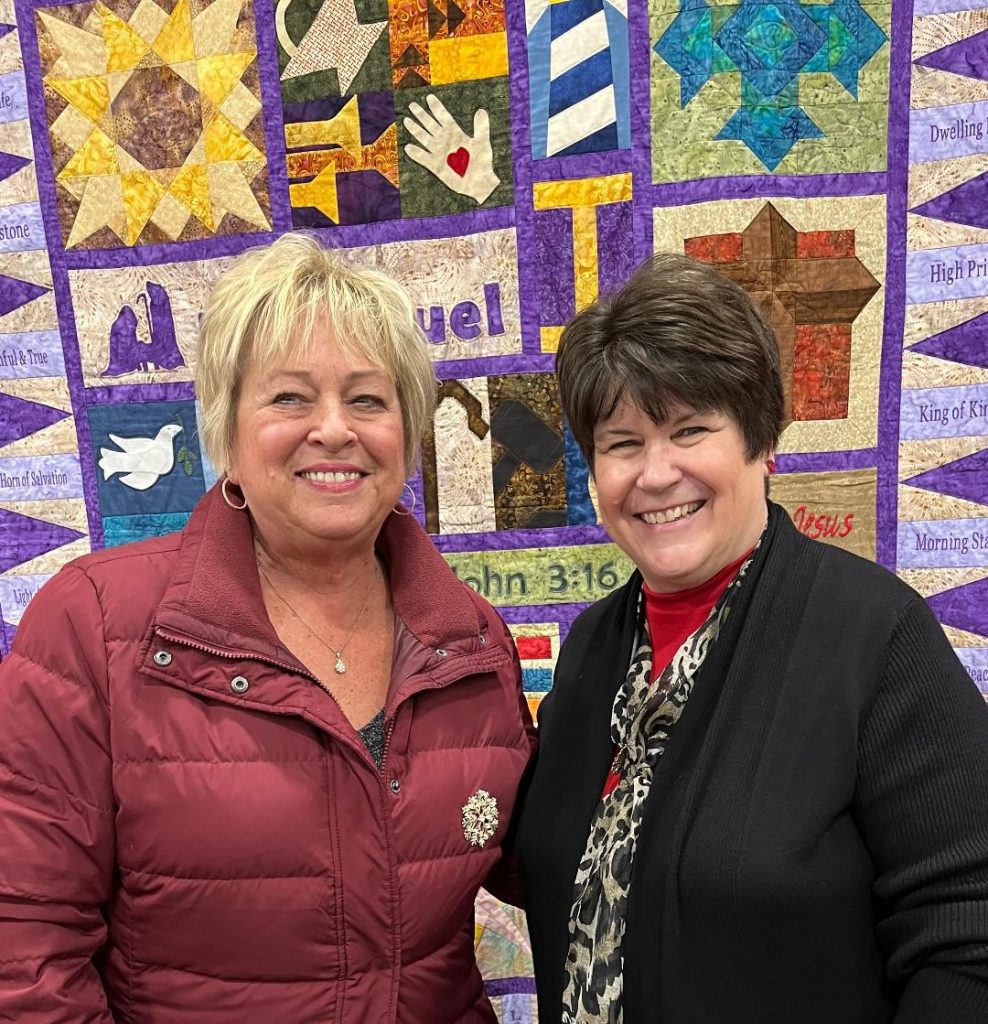 This is Susan who came to tell me how much she treasures ​The Immanuel Quilt.
And last but not least, the image portrayed on the final page of the powerpoint–a ruby-red reminder of the passion Jesus has for us.
His Love Ran Red.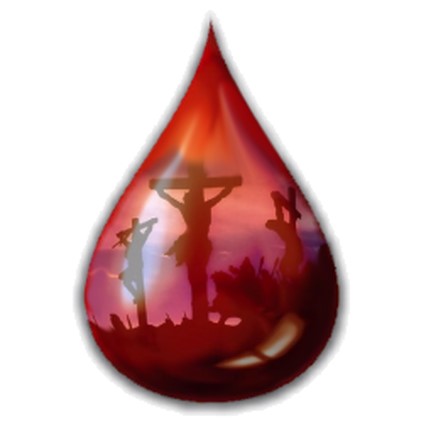 The words on the screen next to this pink-ish blood red gem are the words found in Scripture.
The Lord is forgiving and good, abounding in love to all who call to him. -Psalm 86:5.
This, my friend, is reason for real celebration!