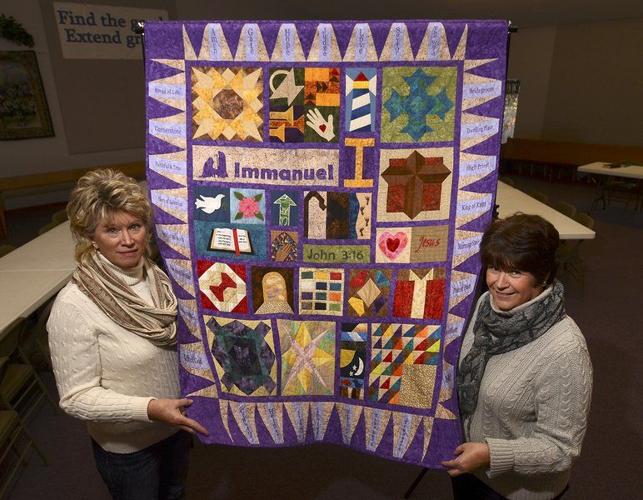 By Marjorie Hopkins
Tribune-Star Correspondant
Only eight months after the Immanuel Quilt was completed, a feature article about it was published in the Terre Haute Tribune-Star. Quilting A Dream appeared in a Sunday edition, two weeks before Christmas, with full front-page coverage and another third of a page, and seven photos of the quilt. The Lord used the article to jump-start the ministry. Click below to read full article.
By Marjorie Hopkins
Author, Dying to Meet Him
Three years after the article written by Marjorie Hopkins was published in the Tribune-Star, she was writing a review on the newly published book, "The Immanuel Quilt. Check out her review.
Introducing the Immanuel Quilt
By April Jurgensen
President/Founder of the Boaz Project
Upon writing the IQM Children's Curriculum, Joni hooked up with April Jurgensen of the Boaz Project; A humanitarian aid organization serving orphans abroad. April and her team took and used the IQM Curriculum on a trip to Kenya. Read April's take on the unfolding.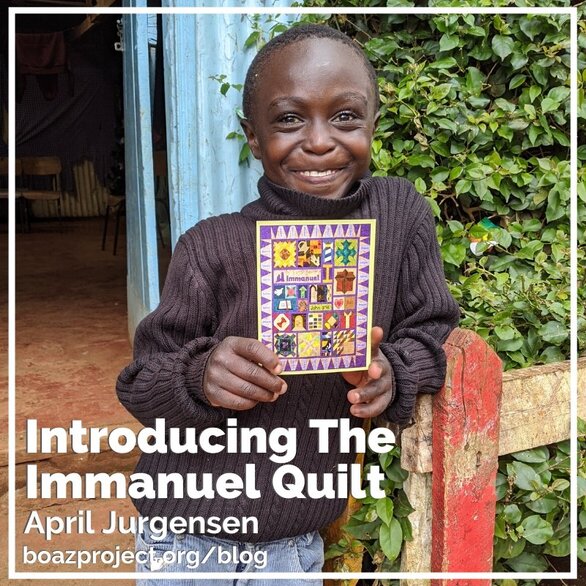 Melba Largent
Program Attendee
Melba Largent was invited to attend a quilt guild meeting to hear Joni speak. Unable to imagine how an entire talk could be done about one quilt, yet intrigued, she went to find out. Totally taken by His Story in a unique quilt, she went home and wrote a piece about it for her church's newsletter.
Rachael Cotteleer
Boone Prairie School, Whitestown, IN
After a student hears the story of the Immanuel Quilt at her public school, she went home and shared her excitement about the story with her mother, a teacher at Boone Praire School. Read of the rippling effect stirred up by the Immanuel Quilt.