THE IMMANUEL QUILT MINISTRY
Immanuel Quilt presentations intrigues all audiences, but particularly youth. It is a unique tool that is helping people come to know Jesus better, understand the nature of God, that He is real and with them, and that He speaks.
A complete presentation takes 45 minutes to deliver. Talks are tweaked for each age group; pre-school, elementary, middle school, and high school.
A Show and Tell may be given in large group assemblies, or to smaller groups, such as individual classes. Those given to groups of thirty or less will receive the most from a Show and Tell. Either way, your students won't soon forget the story of the Immanuel Quilt.
Read the review below that was written by a teacher after speaking at her school.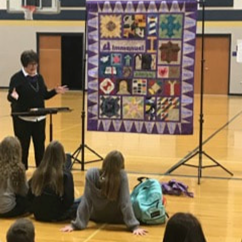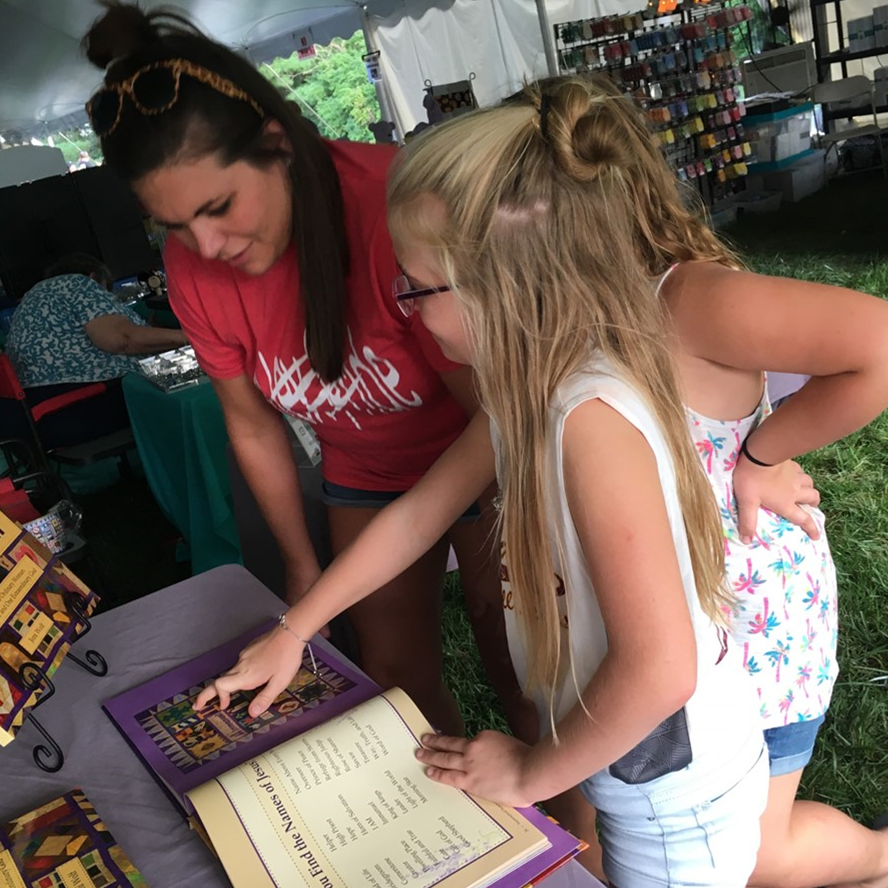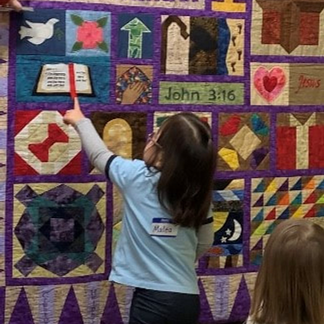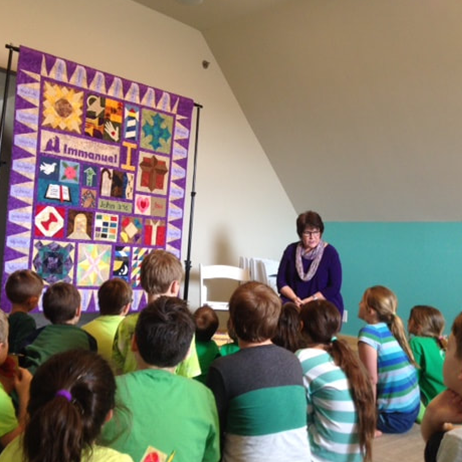 Half Day: $300 + Travel Reimbursement*
1-2 presentations
Full Day: $600 + Travel Reimbursement*
3 or more presentations
Half or Full Day: No Charge with qualifying participation in the IQM School Fundraising Program.
*Travel fees waived when within two hour distance of IQM.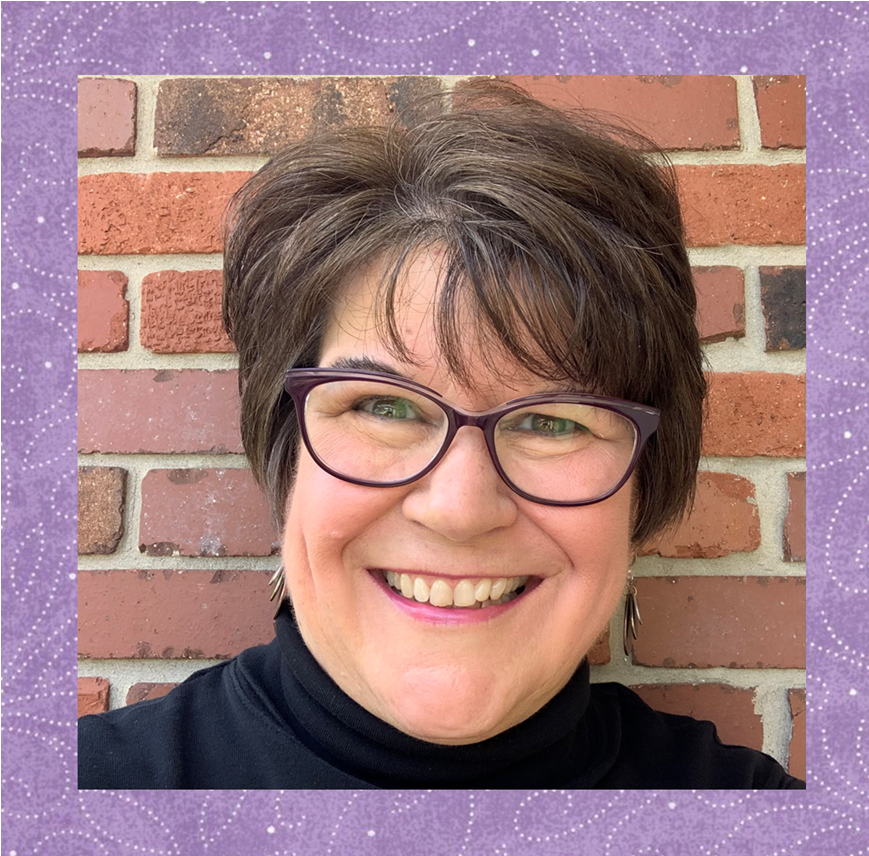 School Fundraising Program
PARTICIPATION ELIGIBILITY
Everything shared in an Immanuel Quilt Show and Tell, plus much more, can be read in the colorful, hardback, tabletop book, The Immanuel Quilt. Upon booking a Show and Tell your school will be eligible to participate in the IQM Fundraising Program.
Students are given a postcard of the Immanuel Quilt to use selling books. It's a win, win, win. Students learn to become Good News reporters, your school earns extra money, and your participation helps to support Immanuel Quilt Ministry.
Sell 25 books – earn $5 per book.* 
Sell 50 – earn $6 per book.
Sell 75 – earn $7 per book.
Sell 100 plus – earn $8 per book.
*25 Minimum book sales required to qualifiy for any earnings.
What Are You Waiting For?